Dr. Sheona Beaumont (b.1979) is an artist and writer whose photographic work explores religious traditions and beliefs. Connected to her family's work in the Church of England both in the UK and East Africa, her photographs and publications focus on the visual theology of community, landscape, motherhood and the Bible.
Sheona has held artist residencies in a variety of ecumenical settings: with Churches Together on Dartmoor (Devon, and Exeter Cathedral), at Trinity College Bristol, and as Photographer in Residence at St Cyriac's Church (Wiltshire). She writes for journals, photobooks, and academic publications exploring the relationship between theology and the arts. Most recently as Bishop Otter Scholar (Diocese of Chichester, 2017-2020), she combined her creative and scholarly interests through a cathedral exhibition, photographic commission, and conference publications, following her doctoral studies on the theology of photography at the University of Gloucestershire (supported by Bible Society).
Sheona is a Visiting Research Fellow at King's College London, a Montgomery Lecturer, and was Co-founder of Visual Theology, an independent organisation exploring the spiritual imagination in visual culture. She lives in Wiltshire with her husband and two children.
---

---
CURRENT:
---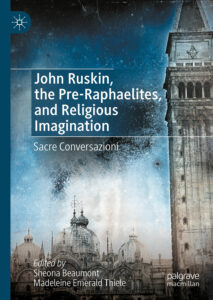 John Ruskin, the Pre-Raphaelites, and Religious Imagination (Palgrave), OUT NOW! Sheona Beaumont and Madeleine Emerald Thiele introduce an edited collection of essays from Visual Theology's second conference in 2019, celebrating the 200th anniversary of Ruskin's birth. READ MORE…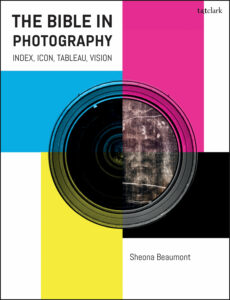 The Bible in Photography, forthcoming in 2024 (Bloomsbury). The story of images which portray biblical subjects, from landscapes of the Holy Land to portraits of Jesus by David LaChapelle. The book also explores photography's particular theology of realism through the ideas of the index, the icon, the tableau, and the vision.
---
PREVIOUS:
---
Positions held
2019-2021
Photographer in Residence, St Cyriac's Church, Lacock, Wiltshire
2017-2020
Bishop Otter Scholar, Diocese of Chichester
2014-2015
Artist in Residence, Trinity College, Bristol
2003-2004
Artist in Residence, Princetown, Devon
Selected exhibitions
2021
Spotlight On: Modern and Contemporary Art from the Collection of Chippenham Museum, Chippenham Museum, Wiltshire
2019
Scriptorium, The Bishop's Palace, Chichester, West Sussex
2018
Where is God in our 21st Century World?, Chaiya Art Awards, gallery@oxo, London
2014
Standing Room Only, Bristol Cathedral, Bristol
2014
Summer Exhibition, Royal Academy, London
2013
Stewards of the Earth, Sarum College, Salisbury
2012
RGB Awards, The Grant Bradley Gallery, Bristol
2012
Elemental, Glenfall House, Cheltenham; Colston Hall, Bristol
2011
Faith in the City, Red Gallery, Shoreditch, London
2011
Open Photography 2, Royal West of England Academy, Bristol
2010
Bristol Through the Lens, The Photo Gallery and The New Room, Bristol, part of the Bristol Festival of Photography
Education
2011-2017
PhD Photography and Theology, University of Gloucestershire
2003-2004
MA Visual Culture, University of Nottingham
1998-2001
BA (Hons) Fine Art, University for the Creative Arts, Canterbury
---